HOW CAN BE THE INFECTION PREVENTED?
Dear our patients, nosocomial infections (the term refers to the infections caused by the hospital environment) lead to treatment-refractory and persistent health problems and it may influence many people who seek healthcare services. The Infection Control Committee of TOBB ETU Hospital makes best efforts to minimize the frequency of preventable infections.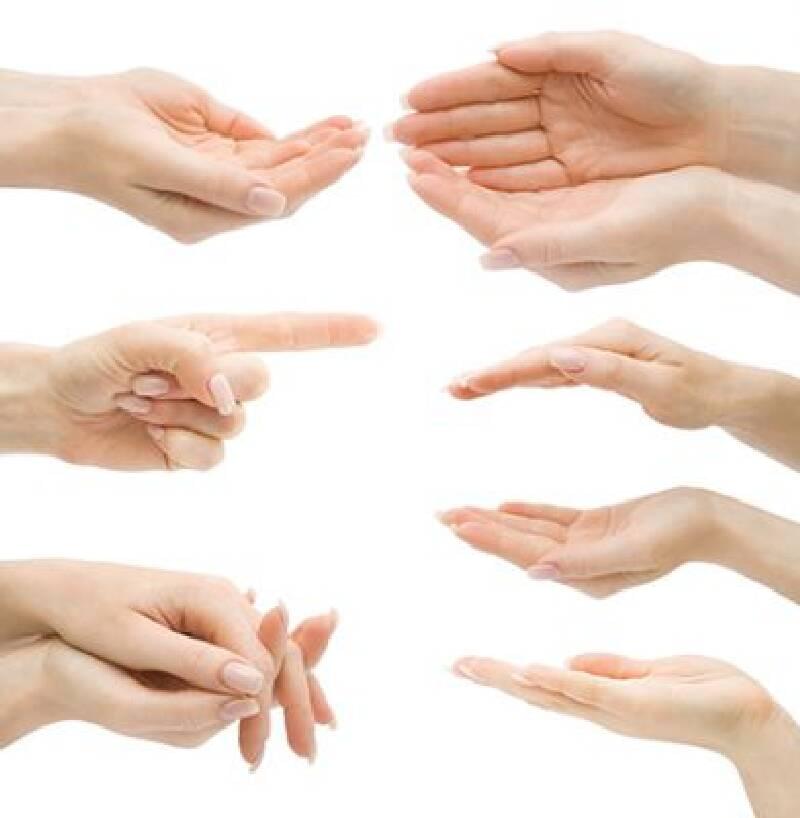 HOW CAN YOU MAKE CONTRIBUTIONS TO PREVENT INFECTIONS?

If you are diabetic,

You should strictly follow your diet rules, which are suggested for controlling your glycemic values. Preoperative hyperglycemia (high blood glucose level) increases the risk of infection.
Food Safety

Do not bring or allow to be brought foods or beverages supplied outside the hospital.
If you are smoking,

You should know that smoking hinders postoperative wound healing and increases the risk of infection. Do not smoke.
THE BEST AND MOST EFFICIENT WAY OF PREVENTING NOSOCOMIAL INFECTIONS IS WASHING HANDS.

Please wash your hands before and after meals or if there is contact with another patient and when you are entering into or exiting a patient room or a department.If you have intravenous catheter,
Your catheter dressing should be dry and clean. Please call your nurse if the dressing is loose or dampened or if you recognize redness and pain on the catheter insertion site.
You have urinary catheter or wound drain,
Please inform your nurse if the catheter or drain is loose or dislocates.
If you have wound which is covered with wound dressing,

Please call your nurse if the wound dressing is dampened or loose.
If isolation measures are applied for your patient,
An isolation card will be hung on the door of the room. The Infection Control Committee will inform you about your condition and the duration of the isolation measures. The color scale printed on the isolation card indicates the measures taken.
WHILE ISOLATION PRECAUTIONS ARE ACTIVELY TAKEN,

• Please do not leave your room before consulting to your nurse.
• Do not visit public areas of the hospital.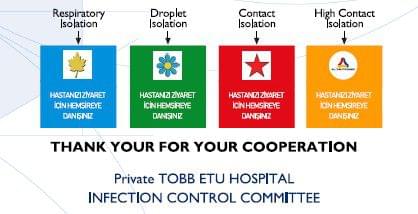 ---
---