​LABORATORY
The laboratory of our hospital consists of 9 sections which use state of the art technology. We are offering 24-hour service, including weekends with an experienced and expert medical staff. When you give blood in our laboratory, you will get your test results as soon as possible. Also you can ask your questions regarding the test you will get done or their results to our authorized experts.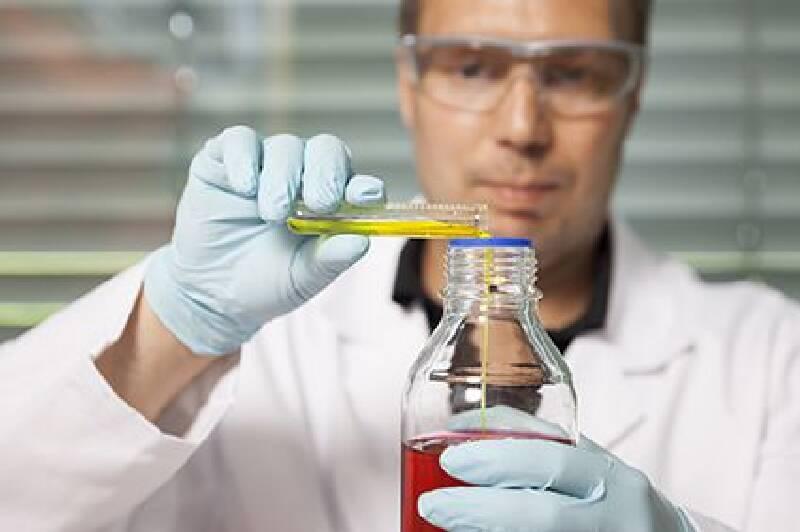 When you give blood in our laboratory, you will get your test results as soon as possible. Also you can ask your questions regarding the test you will get done or their results to our authorized experts.

All devices in our laboratory are connected to the hospital network. Many tests are conducted in automated systems with maximum accuracy and the results are approved after being controlled by our specialists. Approved results can be followed up on computer by your doctors. Also, via the website you can get your laboratory results. Our laboratory is a member of College of American Pathologists (CAP) international quality control program. Control serums are studied at certain intervals and the results are sent to the center abroad. The quality control evaluation results can be seen by you if you wish. The samples coming from the floors or polyclinics are subjected to preliminary processes at the sample separation department if it is required and distributed to inter-laboratory departments.
Biochemistry Unit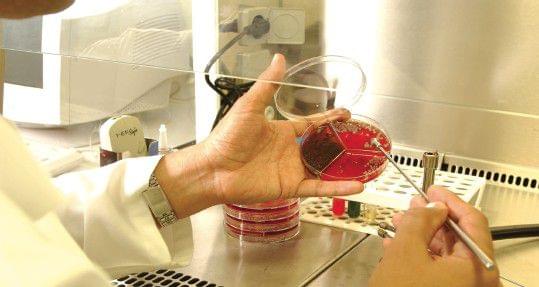 Many routine and specific tests included in the group of protein, carbohydrate, enzyme and electrolyte from blood, urine, cerebrospinal fluid and other body fluids are run with the devices produced by state of the art technology as fully automatic. For normal tests, it is ideal to study on the blood taken after a fasting period of 8- I 0 hours. However, you can have your tests done without being hungry, except the tests of blood sugar, blood fats, iron binding capacity, vitamin B12, folic acid, bile acids and insulin.
In biochemistry department, it will be notified to you by our patient consultants that when you can get the results of the samples arrived at the department. For urine analysis, either the chemical examination or the microscopy are done by totally automated devices. Also, strip results are verified by traditional manuel methods or by biochemistry auto analyzer. Urine is analyzed in automated urine device and information regarding its chemical components are obtained. Positive results are definitely verified by studying with traditional manual methods or in biochemistry auto analyzer. Microscopic examination of urine is performed reported by automated urine device and the laboratory personnel experienced in this field.
Hematology Unit
In this unit, complete blood cell counts are performed with fully auto blood cell counter systems with 18 and 22 parameters and peripheral smear preparations are evaluated by our expert consultant. Also coagulation tests such as PTT, aPTT, Fibrinogen, D-Dimer, FDP, etc. are run with automated coagulation device at this unit, etc. Similarly, sedimentation tests are run and reported in automated systems.
Microbiology Unit
In this unit, aerobe and anaerobe cultures are studied, isolated microorganisms are identified with automated systems and the sensitivity tests are reported in accordance with the international criteria. Antifungal sensitivity tests as well as mold and fungus cultures are run.
Results of culture and antibiogram are given within 24-48 hours by a fully automatic device. Specific factor examinations are performed by using specific diagnosis methods with monoclonal antibodies. For parasitology tests to be resulted accurately as soon as possible, specific diagnosis criteria are used. Besides spermiogram done by an automatic device., sperm morphology examinations are performed in accordance with iStrict Kruger Criteriat Sperms are prepared by swim-up techniques.
Serology Unit
In this unit, tests towards analyses of the proteins included in body fluids (ASO, CRP, RF, immunoglobulin, complements, etc.) with fully automatic devices.
Hormone Unit
In Hormone Unit, a large number of tumor markers, jaundice (hepatitis) tests, tests to detect pregnancy infections (TORCH group), newborn screening tests and the screening tests for pregnancy period (double, triple, quadriple and sequential screening tests) as well as thyroid gland, parathyroid gland, suprarenal gland and fertility hormones are run daily by fully automatic systems.
Tumor Markers
In this Unit, markers in respect of the organs such as breast, ovarium, gastrointestinal system, colon, lung, liver, pancreas, stomach, etc. are studied.
Drug Levels
For follow up of drug dose, levels of many drugs can be looked.
Blood Transfusion Unit
In this Unit, blood type can be studied both manually and in automated system. In addition, when cross match is required, bloodletting process is carried out here. Urgent needs for blood are fulfilled by contracted Kizilay (Turkish Red Crescent) Blood Center.
Pathology Unit
TOBB ETU Hospital Pathology Laboratories are equipped with the latest technological innovations. In the laboratory in which any kind of tissue and cell examinations can be performed, correct diagnosis can be established as soon as possible with the help of special stains and immunohistochemical methods. With frozen section method available in our laboratory, tissues taken while patients are having surgery can be examined and diagnosed within minutes, thus proceeding of surgery can be directed. Liquid-based cytology, method which is preferred in many countries in the world because it reduces error rate, is routinely used for cytological examinations in our laboratory.
---
---