COSMETOLOGY DEPARTMENT OF TOBB ETU HOSPITAL
A bright, smooth, spotless, creaseless, tense and younger skin is a desired condition worldwide. Additionally, the correction of some congenital aesthetic deficiencies is also in the field of the cosmetology. In order to achieve this purpose, many products, devices and applications can be utilized.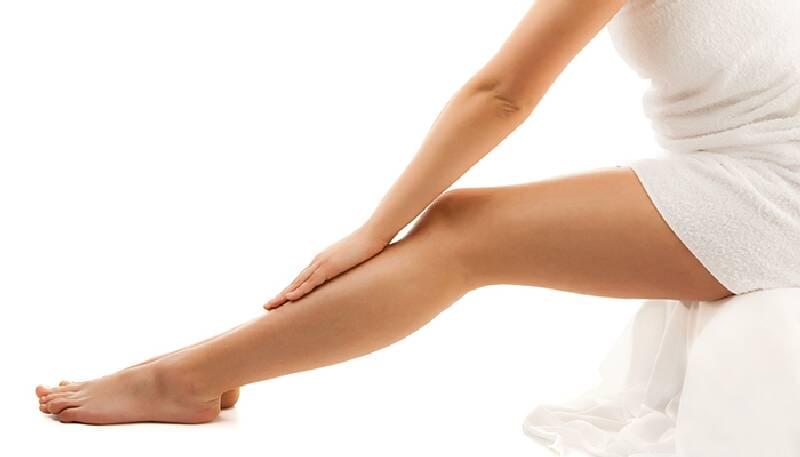 These methods are gradually increasing. Particularly, nonsurgical solutions, which are also known as noninvasive procedures, are cost-effective methods which are more comfortable, involve fewer side effects, are compatible with the recent pace of life and are associated with less absence at work
More importantly, all those activities should be performed only by dermatologists and the cosmetics should also be advised by us. Dermatologist is the only person who knows the skin best, may predict outcomes of any cosmetic or procedure on the skin and has knowledge about effects and side effects. Almost all side effects, which you see and read on the screens, on the pages of the newspapers or in web, have developed since procedures are not performed by dermatologists. I am sure that similar to the applications which are made for my treatment, there are patients of all my dermatologist colleagues who experienced dramatic side effects which have occurred after wrong applications performed frequently by various coiffeurs and aestheticians. Some of these side effects were totally irreversible and non-curable. Despite all legal activities conducted by Turkish Society of Dermatology, unfortunately, it is not possible to ensure all applications are done by dermatologists. The only way to avoid harms is make our people apply to dermatologists for cosmetic procedures and get help from dermatologists
WHAT KIND OF PROCEDURES ARE DONE?
LASER DEPILATION (HAIR REMOVAL): Removal of unwanted hair is recently among popular cosmetic therapies
Unwanted hair is a cosmetic problem not only for female subjects but also for male subjects. Women face increased hair growth during pregnancy and menopausal period. Some diseases are also associated with excessive growth of unwanted hair.
If LASER HAIR REMOVAL is considered, you should see a dermatologist for dermal examination and underlying causes of excessive hair growth should be investigated, if required; some tests and analyses can be ordered for some conditions and the patient should be duly informed about the actual procedure.
It is not possible to have a sound outcome in single session. Laser therapy will be required at particular intervals to ensure effective treatment since growth stage of hair follicles will vary.
A satisfactory result can be obtained depending on the hormonal state, age, gender, hair type, hair color, stage, intensity, response to LASER Therapy and the region of interest in mean 6-8 sessions.
FRACTIONAL LASER PROCEDURES: Recently, another popular approach is fractional laser therapies. This therapy is based on the principle of creating micro-holes on skin using state-of-the-art devices. The holes tighten the healing skin and the effect is reinforced by inducing collagen synthesis. Moreover, this method offers almost best efficiency particularly in treatment of acne scars. Of course, spots are efficiently eliminated. In addition, wrinkles at external angle of eye, also referred as goose feet, and smoking wrinkles, which are found around the mouth, will be alleviated. Besides cosmetic procedures, it offers successful outcomes in burn and wound scars and stria secondary to pregnancy.
Following conditions are treated or supported:

Skin rejuvenation
Skin spots
Acne
Wrinkles
Burn and wound scars
ABLATIVE LASER PROCEDURES: It is colloquially known as "mole removal laser". Indeed, very good cosmetic results are obtained if correct selection is done. In addition, effect is very remarkable for moles, persistent verruca, corns and some erupted wound scars. I am using two principal therapeutic devices less frequently since I started to use ablative laser.
Following conditions are treated:

Mole
Corn
Verruca
Burn and wound scars
LASER THERAPY OF BROKEN CAPILLARIES AND VEINS
Capillary varicose veins in the legs that we call telangiectasia can be deleted with the help of laser. Moreover, even applications of a single session may be sufficient for the treatment of some patients.
BOTOX: Botox with proven efficiency is now known by almost everybody and it is among best anti-wrinkle treatment for particular facial zones. However, Botox therapy offers satisfactory results in hyperhydrosis of arm pits, palms and plantar zones, resulting with an outcome almost identical to or above the effect of anti-wrinkle treatment. One sentence said by my patient was probably the best summary of this treatment "Mr. Doctor, I do not know how I can express my appreciations. I was unable to shake hands for years. Now, my palms are bone-dry as if you turned off the faucet"

FILLING MATERIAL APPLICATIONS
Very good cosmetic results can be achieved with the injection of a substance in gel consistency that we call hyaluronic acid under the skin in nose-lip lines, which we call nasolabial folds, and intramuscular wrinkles, which we call glabellar frown lines. In addition, re-shaping of the face can also be provided by using around the cheekbones, chin and nose.
SKIN REJUVENATION INJECTIONS

Also, pleasant effects such as regaining the lost moisture to the skin and the reduction of fine wrinkles may be provided by the injection of hyaluronic acid-based products under the skin.
SKIN CARE: It even helps to the healthy skin 2 times each year to reduce the damages of the season on the skin occurred when entering the summer from the winter or the summer from the winter, also provides the patients, whose acne, spot or aging effects are in the foreground, to appear younger and healthier by using more specialized products.
MASK PROCEDURES: Similar to the skin care, we offer mask procedures for specific problems such as spot, acne, wrinkles, oily skin and dry skin
DEEP AND SUPERFICIAL CHEMICAL PEELING
It can roughly be called as chemical peeling procedure of the thin dead skin layer, which is invisible by eye, with fruit acids. It gives very good results in patients who have problems such as spots, wrinkles and acne. Usually, they are applications of a total of 5 sessions which will take approximately 5-10 minutes performed with two-week intervals.
REGIONAL WEIGHT LOSS PROCEDURES: You should first agree that in the principle, there is no weight loss method. This term refers all methods which are used to reduce fat deposition at particular parts of the body.

Each individual has a different body structure. Many of us start fat deposition when genetic, endogenous and exogenous factors are added to this structure, and the fat deposition focuses on particular sites, rather than a homogeneous distribution. Unfortunately, the fat deposition does not well respond to sports and diet.
In fact, all regional weight loss methods exert effects by shrinking, destructing or vaporizing fat cells, resulting with removal of fat deposition at that particular region. Patient should be recommended doing workout, since diet and workout facilitates elimination of destructed fat cells after any one of those methods are applied. Success rate substantially increases if patient follows the recommendations.
Optimum approach involves shaping the body with diet and sport followed by a weight loss method, which is determined by the physician.
VELASHAPE TREATMENT:
VelaShape III is a new device that makes regional tightening and allows cellulite elimination, which is non-invasive and non-surgical. In a sense, it will not be too wrong to call as non-surgical liposuction.
VelaShape III hosts four separate technologies. Radiofrequency, infrared, massage and vacuum effect have been integrated into the specially designed head of the device. The integrated radiofrequency and infrared light are only absorbed by fat cells without damage while passing through the skin. Fat cells are destroyed by becoming heated after absorbing the energy. This is shortly called "selective thermo-lipolysis". In other words, the generated heat breaks the fat cells, sort of melt, and the rollers in the head and also the vacuum effect of the device provide the effect to increase more by this heat to provide, which is tried to be generated, the fat cells in the deep tissue to move upwards by squeezing. Then, these melted fat cells are removed from the body via the lymph. Ultimately, a smoother and more toned, narrowed appearance without cellulite is formed.
CRYOLIPOLYSIS FOR SINGLE-SESSION REGIONAL SLIMMING THERAPY: Specific hand pieces are placed on the area of interest. The hand piece vacuums cutaneous and subcutaneous layers, resulting with slight impairment of circulation at that region and thus, fat tissues are immobilized. Using a specific technology, the device cools those tissues to (+2 ºC) – (-8ºC) in a controlled manner. At the same time, other tissues are partially isolated in order to prevent them or avoid injury.
Subcutaneous adipocytes are extremely sensitive to cold and surrounding vessels, nerves and other tissues are far less sensitive to cold. Therefore, surrounding tissue will be kept intact, while adipocytes are destructed.
Most remarkable feature of this modality is that it is performed in single session and the method is FDA-approved. Recently, we are also enjoying successful outcomes of this method in our hospital.
RADIOFREQUENCY FOR WRINKLE AND CELLULITIS TREATMENT AND REGIONAL SLIMMING: Radiofrequency is another non-invasive regional slimming method. However, we use this method not only for regional slimming but also for treating wrinkles and cellulitis. It acts on the principle of vaporizing adipocytes and excreting them via lymph or blood circulation. In addition, collagen tissue is also injured, resulting with synthesis of fresh collagen. A younger appearance is ensured by increasing activation of fibroblasts in addition to all effects written above.
CAVITATION SYSTEM FOR REGIONAL SLIMMING AND CELLULITE TREATMENT: Cavitation is another non-invasive regional slimming method which is based on the principle of destructing/melting fat by applying sound waves to the fat tissue and inducing sudden and high pressure changes in fat tissue.
LYMPHATIC DRAINAGE WITH PRESSOTHERAPY FOR REGIONAL SLIMMING ND CELLULITE TREATMENT: Pressotherapy is a multi-functional drainage system which activates circulatory system, facilitates excretion of excessive fluids, fats and toxins and increases efficiency of cellulite treatment, regional slimming and body tightening applications. It can be used alone or it can supplement all regional weight loss programs.
---
---