WE'RE GETTING READY TO GIVE BIRTH
Perhaps it is the most beautiful news of the world: You are pregnant! You will be a Mother! Yes, yes you will be a father! Yippee!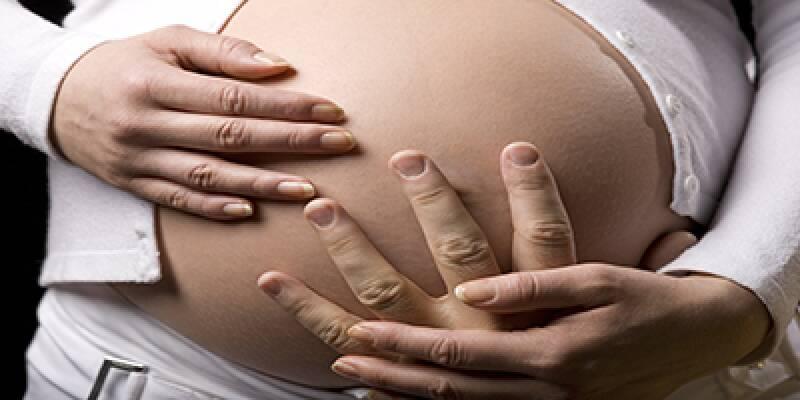 WHILE WE ARE AWAITING FOR OUR BABY 
Perhaps it is the most beautiful news of the world: You are pregnant! You will be a Mother! Yes, yes you will be a father!
Yippee!
From that moment, it starts a preparation period for your baby and for you. Shopping for your baby is one of the most enjoyable things of the world. In this process, mothers and fathers want to buy the best products for their babies.
Are you sure that you bought the right products that your baby will really need? Where did you get this information? Did you get it from your mother? from your friends? or from a sales representative of a store?
This information may be incomplete or excessive than it is really needed. Therefore, I want to tell you the products that we, the nurses/midwives will use for you and for your baby in the hospital and also the necessary products that you will need at home.
In the process of preparing for giving birth, we give the most current and accurate information in our trainings for pregnant women; we invite mothers and fathers to participate these free trainings.
FOR MOTHERS;
Nightshirts or pajamas – You may choose either of them in which you feel comfortable. Wearing clothes with snaps or unbuttoned until under the chest will ensure more comfortable breastfeeding. We recommend you to take at least 3 sets of nightshirts or pajamas considering that you will sweat a lot because of the effect of changing hormones during breast feeding.
High waist underwear – As synthetic fabrics prevent your skin to breathe, you should prefer to use cotton underwear. Your uterus will be still bigger after giving birth; so, in order to allow the circulation of blood, you should not wear tight underwear. Your underwear must be flexible enough to grasp your uterus. 5 pieces of underwear would be sufficient.
Breastfeeding bra - You should prefer to use the bras whose nipple parts are large. Your breast milk would increase within several days after giving birth. So you should buy 1-2 sizes larger clothes. If you wear tight bras, your milk duct would be pressurized and this would cause some breast-related problems. 3 pieces of breastfeeding bras would be sufficient.
Sanitary pads – You may have bleeding during the first week after birth. That's why you should prefer a little bit large, cotton, absorbent, sanitary pads.
Slippers – As there will be edema in your feet, you should have a half size bigger slipper which is non-slippery and easy to put on/off and clean.
Nipple cream – You should choose natural creams. Thus, you can breastfeed you baby without wiping your nipple. You can start to use protective cream for nipples one week before giving birth. You should apply the cream as a thin layer to the nipple and the brown part.
Breastfeeding machine- You should obtain the breastfeeding machine that you need. Electric breastfeeding machine is easy to use and more comfortable. In this regard, our breastfeeding / breast milk consultant nurse would help you.
FOR BABIES;
Baby diapers – You should choose proper diapers according to your baby's weight. The appropriate weight range is written on baby diapers, such as: 3-5 kg.
Cotton - When you change your baby's diapers, you can use makeup cotton. When you change diapers at home, you can use makeup cottons for cleaning and when you change diapers outside, you can use wet wipes as well. But you must be careful when using wet wipes. Different brands of wet wipes were examined in a survey and 62 chemical substances were detected. Only 16 of these substances have been found as non-harmful to human health. Therefore, you should prefer to use suitable wet wipes for infants.
Overalls – Having too much details on baby overalls would make it that much difficult to use that overall. Preferring to use overalls with bottom snaps provide ease of use. Never prefer to use overalls with rear snaps. Overalls should be made of cotton, preferably one color and according to the month of the baby. As the clothes must be changed in daily basis and when they get dirty; having at least 5 overalls would be sufficient. Babies grow very quickly. As your baby grows, it should wear larger clothing.
Shirts with bottom snaps – You can choose sleeveless, short sleeves or long sleeves shirts depending on the season. Shirts with bottom snaps or shirts with snaps on shoulder would hold your baby like a second skin. Thus, you can carry your baby more comfortable. Prov. Shirts are not very comfortable because they may pull away and their straps may cause discomfort on your baby's skin. We do not recommend you to buy the product sets sold under "Out of Hospital". Because they contain many unnecessary products that you will not use at all and they are expensive. As the shirts get dirty very quickly, you must have at least 5 shirts.
Socks, gloves, hats – You should prefer to buy those whose elastic parts are not tight but also not loosen and made of cotton. Hats are used more often for the first days as the babies have difficulties to control their body temperature. So it is sufficient to buy three hats. Mothers use gloves because the babies scratch their faces and their hands are cold. Because of their body circulation, hands and feet of babies are cold. Use of gloves is not recommended too much. Because babies learn by touching. Especially gloves are not used during breastfeeding. Because, the babies touch their mother's breast with its bare hands and therefore they positively affect to the flow of breast milk. That's why 3 sets of gloves are sufficient. You can buy plenty of socks. Gloves, hats and socks pull away very quickly. This should be considered when it is determined the number.
Blanket – You should prefer cotton products. 3 pieces of blankets are sufficient.
Nail scissors, nail file – When you buy nail scissors, we recommend you to buy paper-scissors model. Baby's fingernail and flesh are very close to each other. So you should be careful when you use nail scissors with snaps. Otherwise you may damage fingers' skins. Although you cut your baby's nails, they continue to their razor sharpness. So, you should file your baby's nail after cutting. If you are afraid of cutting its nails, you can just care its nails by filing. If you do this while your baby is asleep, it would be more comfortable and safe.
Brush, comb set – When you do hair care for your baby; you can use hair brush or comb. You should do hair care for your baby when it wakes up every morning.
Body thermometer - Baby have difficulty in controlling body temperature in the early days and after having bath. So you must measure its body temperature and take necessary measures accordingly. You can choose either a digital or ear thermometer.
Nasal aspirator – When you do nasal care, first you should wash its nostrils with physiological saline and afterwards to take out the fluid with nasal aspirator; thus, baby will breathe comfortably.
Anti-rash cream – Especially applying a thin layer of anti-rash cream to baby's butt after taking off dirty diaper would create a protective layer. Do not forget; our goal is to prevent diaper rash. If rash occurs, then you must eliminate it using diaper rash cream.
Shampoo, soap, baby cream – When you buy baby shampoo, you should choose the products which do not burn the eyes, appropriate for the baby's scalp, protecting against bacteria and fungi formation; but also not irritating the skin. Moisturizing cream or lotion should have preventive characteristics against skin drying.
Oral cloth - As they are soft and pretty handy, muslin oral clothes should be preferred. You should have plenty of oral clothes because they get dirty very quickly.
Baby bottle - Normally we do not want and recommend making babies meet with baby bottles. However, it is used when it is necessary. Baby bottles should be low-flow and sterilizable: They must be water and heat resistant when they are boiled.
Soothie- Normally we do not recommend the use of soothie. But if the baby has excessive desire for breastfeeding, you can use it for making it sleep.
Sterilizer – You can sterilize the products after completing their pre-cleaning. Sterilizer sterilizes to baby bottle, breastfeeding kit and soothies in a short time by killing all germs. You can make the same process by boiling too.
Bathroom supplies - (Bathtub, bucket, bowl, net, towel, shampoo, soap, etc) Babies are not washed under running water as the water temperature is not constant. Water is filled in a bucket and the baby is washed after controlling to water temperature. All materials to be used should only be belonged to the baby.
DID YOU KNOW?
• All the baby clothes should be washed, ironed and their labels should be cut,
• Duvets and pillows should not be used until the infants are 1 years of old,
• Baby oil should not be used as they block hair follicles,
• Your things should be ready at the 30th week of your pregnancy.
Emel KONAK
Private TOBB ETU Hospital
Assistant Director of Nursing Services
ekonak@tobbetuhastanesi.com.tr
---
---