FOLLOW-UP OF HEALTHY CHILD IN PRE-SCHOOL PERIOD
Follow-up of healthy child is the mainstay of primary pediatric healthcare services. The follow-up is a healthcare service, where growth and development of all children are monitored, they are examined for particular diseases and preventive physician care services such as vaccine administration and health training are offered.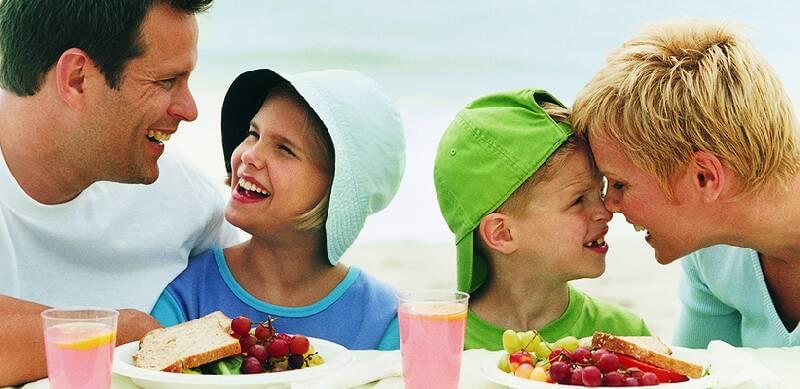 The aim of this service includes maintenance of welfare, decrease infantile and pediatric mortality rates and to prevent diseases and disabilities with early diagnosis and treatment.
Programs recommended for follow-up of healthy child are as follows. Follow-up is recommended within postnatal 24 hours, when the infant is discharged, at postnatal Day 7-10, monthly in first 6 months, quarterly between age of 6 months and 2 years, twice throughout the age of 2 years and annually after the baby is 3 years old.
In this article, we will address follow-up of the pre-school healthy child.
Observing the child at physician's office and discussions with the child and the parents followed by physical examination allow the physician to examine physical, motor and psychosocial development of the child. At each control visit, weight and height should be measured and body mass index should be calculated for screening obesity; moreover, blood pressure should be also measured. It is recommended that blood pressure measurement is repeated annually after the child is 3 years old.
Vision and hearing screening tests should be performed in the pre-school period.
Importance of brushing teeth should be emphasized and the child should be referred to the dentist for routine dental control.
For children attending day nursery, fecal parasite screening should be made and blood count should be tested in order to eliminate or confirm iron deficiency. Timely diagnosis and treatment of urinary tract infection, which is among leading causes of chronic renal failure, is important in developing countries. Screening of urinary tract infection should be made with urine test when the child is 5 years old.
Atherosclerotic changes on vessel wall usually start at childhood and adolescence. The measures taken in order to reduce risk of coronary arterial disease during adulthood include diet regulation, increasing activity and prevention of smoking starting at childhood. It is evident that cholesterol and lipid levels of subjects with familial history of coronary heart disease are higher during adulthood. It is recommended to test fasting lipid levels when the child is two years old. Subjects with high risk include ones with maternal and paternal cholesterol level > 240 mg/dL and familial history of smoking, hypertension, obesity and diabetes. It is recommended to determine total cholesterol level in such children.
Vaccinization is an inevitable part of pediatric healthcare services. Measles, rubeola and mumps vaccines and the combination vaccine involving diphtheria, tetanus, pertussis, polio and Haemophilus influenza should be administered between age of four and six years. American Pediatrics Academy also recommended rapel dose of chicken pox for children who had not suffered chicken pox until specified age.
Following age of three, children and parents should be informed about cleaning habits and tooth brushing at control visits. The family is informed about pre-school training.
As it can be clearly seen, follow-up, examination, screening tests, vaccinization and the family training form the mainstay of monitoring the healthy child.
It is the God-given right of every child to benefit from this service which enables early diagnosis and treatment.
---
---