Anesthesia
Postoperative pain control and treatment of patients with chronic pain, preoperative evaluation of the patient.
THE PRESENTATION OF THE DEPARTMENT:
ALL ANESTHETIC APPLICATIONS
All sorts of preoperative assessments and meetings in the anesthesia policlinic
The tracking of all sorts of operations done in the operating room
The application of anesthesia and analgesia in the diagnostic, surgical or painful operations done outside the operation room.
The training of the hospital team in the applications of analgesia and sedation inside and outside of the operation room.
The tracking of the patient after operation
Help in urgent interventions
Support to the Code -blue (urgent case) team
FIELDS OF SERVICE/ HOURS OF SERVICE:
Monday- Friday: 08:30- 18:00
Saturday : 08:30- 13:00
Affinity and urgent service: 24 hours
TECHNICAL FACILITIES TO BE IN USE IN THE DEPARTMENT:
Developed, last technology anesthesia devices, monitors, infusion devices
Operating rooms suitable for all kinds of equipments
USG suitable for anesthesia applications
Fiberoptic intubation and difficult airway equpments
TEE
Fully equipped set up for anesthetic interventions in pediatric cases
Fully equipped post anesthesia care unit
Meticulous control of narcotics medications
Day surgery unit for minor operations
Patient controlled analgesia (PCA) devices for pain control
UNITS/ MODULS:
Service is furnished in the whole hospital including operating rooms, policlinics, service, emergency, intervention rooms, and diagnostic operations.
LABORATORY:
Works together with the laboratory department, for the diagnosis, treatment and the application of anesthetic to the patients.
Execute all transaction and tacking. Transfusion of blood and blood products to the tracked patients.
OPERATION/ PROCESS/ SURGICAL OPERATION:
Execute all anesthesia applications:
Intubation, central venous catheterization, arterial catheterization, pain treatment, difficult airway applications, peripheric and central nerve blocks, application of mechanical ventilation, application of all anesthesia and analgesia techniques for specific procedures.
SPECIALITY SERVICE FIELDS:

Specified analgesia, anesthesia and urgent applications to all departments and patients. Controlling and training in medicine whose registration and tracking is important like narcotic application.
Medical Staff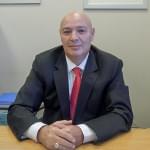 TOBB ETU Hospital
Orthopedics and Traumatology and
47
more
---
Landline: +90 312 292 9900
Fax: +90 312 292 9910
E-mail: info@tobbetuhastanesi.com.tr

TOBB ETÜ Tıp Fakültesi Hastanesi
Yaşam Caddesi No:5 Söğütözü 06510 Ankara / Turkey
---