Internal Medicine
Internists are known as "Physicians of Adult Subjects". They undertake diagnosis and treatment of patients in a wide range of age from adolescence to the elderliness. Internal Medicine Department involves sub-branches including Adolescence Health and Diseases, Allergy, Immunology, Endocrinology, Gastroenterology, Geriatrics, Hematology, Nephrology, Medical Oncology and Rheumatology.
Treatment fields include Respiratory Tract Diseases and Infections, Gastrointestinal System Diseases and Urinary Infections, Diagnosis-Treatment-Follow-up of Hypertension, Cardiac Failure, Hypercholesterolemia, Anemia and Blood Diseases, Renal and Urinary Tract Diseases, Thyroid and Endocrine Gland Diseases, Diabetes Mellitus, Geriatric Problems, Cancer Diseases, Lymph Node Diseases, Rheumatoid Diseases, Systemic Immune System Diseases and Allergies.
Immunology and Rheumatology branches deal with skin and drug sensitivity tests, intra-articular injections, arthrocentesis and immunotherapies.
Hemodialysis is available for renal failures which developed in inpatients.
Also, internists make preoperative examinations and inpatient consultations of patients who are hospitalized at all medical departments.
SERVICE FIELDS / SERVICE HOURS:
Monday – Friday : 08:30 – 18:00
Saturday : 08:30 – 13:00
TECHNICAL EQUIPMENT USED IN THE DEPARTMENT:
Internal Medicine and Check-up Department works in collaboration with Radiology Clinic and Laboratory of the hospital.
UNITS :
Check-up Unit
RHEUMATOLOGY Division
IMMUNOLOGY Division
Nutrition and Dietetics Department; all those units and departments collaborate on particular issues.
LABORATORY:
Internal Medicine and Check-up Department works in coordination with Biochemistry and Bacteriology Laboratories of the hospital.
OPERATION / PROCEDURES / INTERVENTIONS:
Skin Tests
Intra-articular Injection
Arthrocentesis
Immunotherapy
Drug Test
DISEASES DIAGNOSED AND TREATED:
Check-up is a general health check which should be done minimum once a year even if one has no complaint or active disease.
Individualized check-up programs can be planned, which involve specific laboratory and radiology tests and studies, depending on the age, gender, risk factors and profession of the subject after internists of our hospital obtain medical history and make physical examination; but, regular Check-up programs (ABOVE AND BELOW AGE OF 40 YEARS; MALE AND FEMALE) are also available.
Early diagnosis of many important diseases can be made with Check-up. Principal ones are written below;
Diabetes Mellitus
Coronary Heart Disease
Hypercholesterolemia (elevated blood cholesterol level)
Pulmonary Diseases
Renal Dysfunctions
Hepatic and Biliary Tract Diseases, Hepatitis
Breast, Uterus, Cervix, Colon, Prostate and Bladder Cancers
Anemias
Osteoporosis
SPECIFIC SERVICE FIELDS:
CHECK-UP, Rheumatoid Disease, Healthy Aging, Obesity, Weight Control, Metabolic Syndrome, Reducing Cardio-Metabolic Risk,
Diagnosis, Treatment and Follow-up of Hypertension
Medical Staff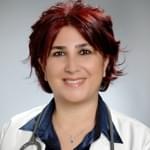 Internal Medicine and
2
more
Related articles
There is no article related with this content yet.
TOBB ETU Hospital
Orthopedics and Traumatology and
47
more
---
Landline: +90 312 292 9900
Fax: +90 312 292 9910
E-mail: info@tobbetuhastanesi.com.tr

TOBB ETÜ Tıp Fakültesi Hastanesi
Yaşam Caddesi No:5 Söğütözü 06510 Ankara / Turkey
---